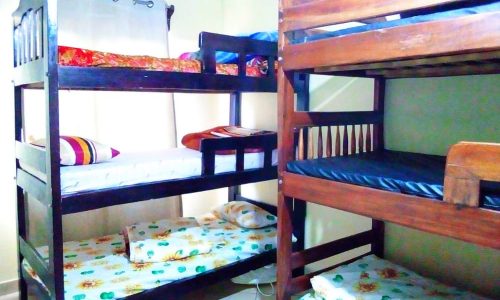 This program was introduced to reduce the number of Key Population members who are homeless especially those who are evicted from their homes, parents' homes, and workplaces due to their sexual orientation and do not have a roof above their heads. We provide shelter to 21 most vulnerable members Key Population members currently whereas we have been able to provide shelter to more than 68 Key Population members from 2020 to date.
This program intends to provide temporary shelter to the most vulnerable Key Population community members facing homophobic attacks, threats, and discrimination from family settings due to their sexual orientation to a safe home and equip them with skills and job opportunities from the income-generating projects such as crafts making, restaurant attendants, rabbit, and goat rearing as well as linking them to other job opportunities in the community.
ACHIEVEMENTS
COSF Uganda Shelters 21 most vulnerable Key Population community members in Uganda at the moment and over 68 members since 2020 to date.
Hope has been restored among the hopeless evicted Key Population members in Uganda.
Lives have been saved from danger and mob justice.
CHALLENGES
Some members are not absorbed by the current income-generating projects to keep them busy as well as earn a living hence finding a better life after the shelter program.
Nutrition support for members is difficult due to an insufficient supply of funds.
The shelter isn't big enough to shelter a big number of homeless Key Population members and hence causing congestion and rejecting many others to come and stay in the shelter